The benefits of archery are recognized by writers, philosophers and teachers who have often used archery as a metaphor to convey a lifestyle, a spiritual approach to everyday life, made of meditation and concentration. In short, archery, even before it is a sport, is a practice that can elevate the human being and help him in his daily life. Here are the factors that seem to us the most decisive for this role of archery.
Approach
Few sports require such a high level of concentration and attention as archery. The archer has to exclude all external distracting factors in order to focus his attention on the act he is going to perform, he has to review in his mind each of the movements that will lead to the release, managing tension and pressure, and he has to be constant! All this is incredibly useful for any activity of daily life, it trains us to maintain concentration, to face each situation calmly and purposefully. And, above all, it teaches us that it is not enough to know where we want to go, but the fundamental thing is the path we take to get there.
Force
As many thought forms teach us, balance cannot be achieved if the mind and body are not in tune. Naturally, these are also benefits of archery: physical strength should be trained and developed on a par with mental strength, and the moment of concentration should be properly supported by the body. It is not necessary to recall the Latin adage "mens sana in corpore sano" to recognize its importance in everyday life.
Benefits of archery: Coordination
Another of the benefits of archery is coordination. When you put yourself on the firing line, in a few seconds, almost mechanically, without thinking, you perform numerous gestures: position, fix, adjust the grip, load, aim, release. Each gesture lasts perhaps a handful of seconds, almost imperceptible in time, but the mind is there, unconsciously controlling each micromovement, so it happens that at the moment of releasing it we already know if it will be a good shot, we already know what we have done wrong. This ability to coordinate gestures while maintaining control of each action is all the more important today than in the past, since modernity imposes rhythms and stimuli on us that end up being alienating and uncontrollable. Being mechanical but attentive allows us at the same time to protect ourselves from overstimulation and release energy for our individuality.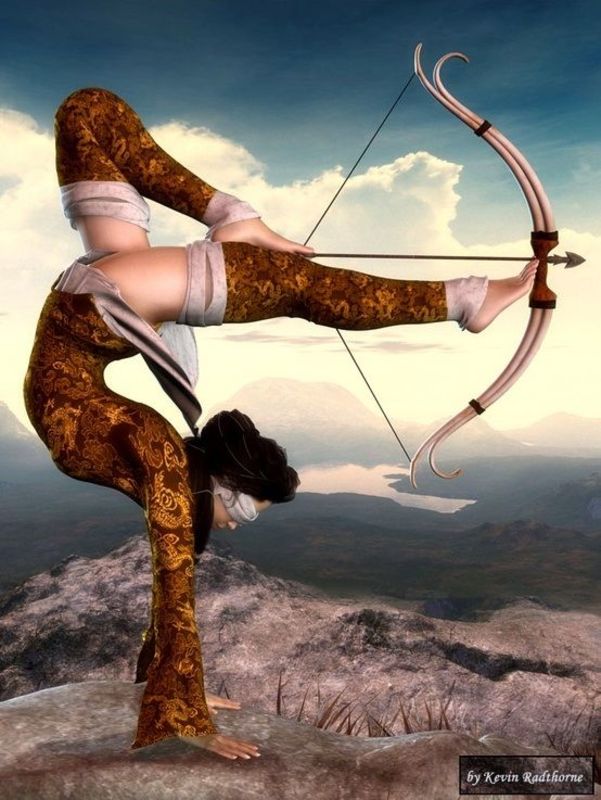 Self-confidence
Archery, as an individual sport, encourages us to compete with ourselves before with others. It encourages us to go beyond our limits, to perfect our technique, to question ourselves when we make mistakes to see what we can improve on. This means that each new goal increases awareness of our own capabilities and helps to improve self-confidence.
Relaxation one of the benefits of archery
It seems incredible that the concentration necessary to train, to isolate oneself, to repeat all the fundamental gestures to get into position, can be relaxing. But it happens. Nowadays, many archers go to "shoot a few arrows" precisely to relax. And perhaps it is precisely the time to be alone with oneself, focused on your shot, with no other concern than listening to the sound of the arrow hitting the target, which produces a feeling of relaxation.